All our properties are equipped with an electronic combo lock (no key needed). The combination is changed on a regular schedule, so this is much more secure than any keyed lock where the key is never changed.
You will receive the combination code by email after final payment has been received. We send the combo code email 3 times to make sure you receive it and have it handy when you arrive (we suggest printing it through):
14 days, 3 days and 24 hours before arrival.
Some condo properties need additional registration at the office and some may have an additional registration fee which is not included in your rent amount.
We currently use 2 different lock types (Schlage or Kwikset) on our properties, here are the instructions for both (we suggest to print out as reference upon arrival):
Lock instructions (Schlage):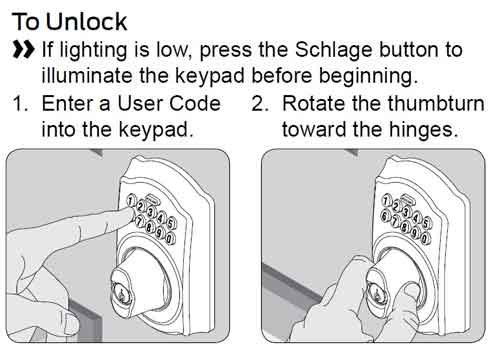 To lock: Just press the "Schlage" button and rotate the thumbturn (no code needed).
If your locks like this, it locks automatically: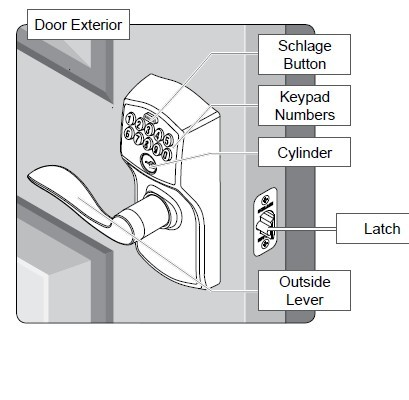 If you have received a 10 digit code, please click here to replace that with a 4 digit code of your choice. (If you have received a 4 digit code already, this does not apply to you).
Replace a 10 digit code with a 4 digit code of your choice.
Combo code doors
Providing combo codes has been proven to be more convenient, flexible and safe than giving out regular keys. Door codes are changed from time to time by your team. However, as with regular keyed locks, we are unable to provide on demand code changes.