Bradenton Riverwalk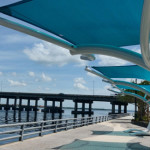 Downtown Bradenton's showpiece. The Riverwalk is a 1.5-mile park overlooking the Manatee River in Downtown Bradenton. The Riverwalk itself is a meticulously paved pathway with informational signs, mosaics, art and cool sculptures along the way. The Riverwalk park also features art, music, a family fun zone, day dock, skate park, grand lawn, fishing pier, beach volleyball, botanical walk, amphitheater, kayak launch and more. This is a great place to relax.
realizebradenton.com/riverwalk_map
Robinson Preserve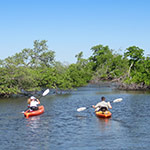 Robinsons Preserve is the best place for nature walks in the Bradenton/Anna Maria Island area. There is a paved road for roller blading or biking as well as shelled pathways. You can also climb the large observation tower and enjoy an amazing view of the preserve, Bay and even the Skyway Bridge. Robinson Preserve is also a great place for kayaking and fishing. Kayak rentals available at the south entrance at Palma Sola Causeway, Manatee Ave near Perico Island. Kayak rentals: www.surferbus.com
South Florida Museum, Bishop Planetarium and Manatee Aquarium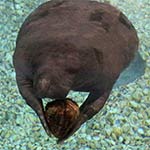 The South Florida Museum is the largest natural and cultural history museum on Florida's Gulf Coast. It houses exhibits highlighting Florida history from the prehistoric to the present
The Bishop Planetarium, featuring one of the most advanced all-digital projection systems in the world, presents astronomy programs the whole family will enjoy. The system allows for exploration of Earth through the use of 200 continually updated satellite datasets of our planet's land, ocean, atmosphere and climate and live Bing and OnTerra views of the entire planet.
The Parker Manatee Aquarium, part of Florida's manatee rehabilitation network, is home to the oldest known living manatee "Snooty". An exhibit area within the facility helps to educate the public about manatee anatomy and offers above and below water viewing.  Manatee Care specialists provide presentations about manatee habitat, nutrition and physiology.
Village of the Arts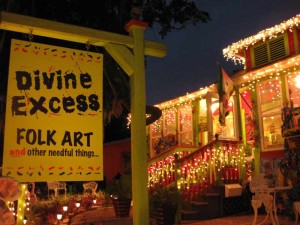 The Village of the Arts (VOTA) is an eclectic live-work community made up of colorful historic cottages. From everything from award-winning restaurants to specialty shops, studios, healing arts, bakeries and Bradenton's best art galleries. Best time to visit is the monthly Art Walk that takes place every first weekend of the month (Friday 6 pm – Saturday 4 pm), as this is when all the galleries are open.
Lake Manatee State Park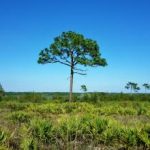 Looking for some solitude out in nature? With Lake Manatee State Park only 15 miles east of Bradenton, you'll have no problem discovering some wildlife on an afternoon walk.
The park extends three miles alongside Lake Manatee, and offers visitors a wide array of activities, including hiking,  swimming and fishing. Anglers can fish from their boats or from the park's fishing docks. A boat ramp provides easy access to the lake for boating, canoeing and kayaking; boat motors must be less than 20 horsepower. A picnic pavilion is available on a first-come, first-serve basis or may be reserved for a fee.
Skyway Fishing Pier State Park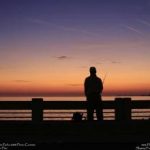 Just north of Bradenton, you'll find the beautiful Sunshine Skyway Pier State Park. When the new Sunshine Skyway Bridge was built over Tampa Bay, connecting St. Petersburg with Sarasota, the old bridge was turned into the world's longest fishing pier. Take a drive up I-275, park the car and join locals and tourists as they fish alongside the nation's longest fishing pier. The bridge is lighted at night, so anglers can see to rig a line, bait the hook, and get a good look at their catch. The light also attracts many species of fish after sundown. Be careful, though: you'll never know when a pelican may fly by hoping to snatch one of your fish!
Sunshine Skyway Pier State Park
Shopping at University Town Center & Ellenton Outlets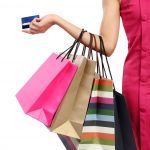 If you're looking for places to shop and eat, two of our nearby shopping centers have what you're looking for: Ellenton Premium Outlets and The Mall at University Town Center. Here you'll find quality retail and dining experiences tailored to a variety of budgets and cravings.
Red Barn Flea Market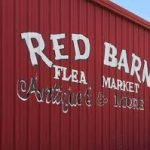 Owned and operated by the same family since 1981, the Red Barn in Bradenton, FL, combines a traditional flea market, plaza shops, food courts and open-air farmers markets in a 145,000 sq.ft. former lumber yard. Enjoy 80,000 sq. ft. of air-conditioned indoor shopping, fresh produce, entertainment and a variety of prepared foods. Embark on a treasure hunt through more than 600 flea market booths and shops.
http://www.redbarnfleamarket.com/
Manatee Village Historical Park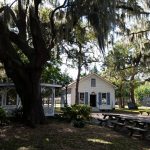 Take a step back in time at Manatee Village Historical Park! With free admission and 14 points of interest, this is a great way learn about the history of Manatee County and Old Florida long before paved roads and electricity. Admission is FREE!
http://www.manateevillage.org/
Florida Maritime Museum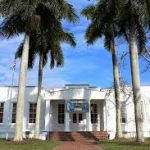 is a modern museum facility housed in a historic 1912 Schoolhouse and surrounded by the park like grounds of the Cortez Nature Preserve. Here you will find, displayed for your delight, pieces of the almost forgotten past.
The Florida Maritime Museum is sponsored by Manatee County Clerk of Circuit Courts, and is situated on almost 4 acres of land in the historic fishing village of Cortez.
http://floridamaritimemuseum.org/
Stay Up to Date
Looking for a list of upcoming events, festivals or performances? Check out these local event calendars online:
Bay News 9 Manatee County Community Calendar
Bradenton Herald
Realize Bradenton