Bradenton
Starfish
Starfish Company has a casual waterfront deck overlooking mangrove islands, Jewfish Key, Longboat Key and Bradenton Beach. It had primarily been a wholesale company until the owner thought that many people would like a place where they could purchase locally caught seafood. Now they are serving simple Florida seafood, most items are either fried, grilled, blackened or sauteed. Sides are kept simple, too. There's cole slaw, cheese grits, french fries and hush puppies. You will need to order at the counter, food will be brought to the table.
12306 46th Ave W, Cortez, FL 34215
Phone: (941) 794-1243
Website: starfishcompany.com 
Food 
Drinks 
Service 
Atmosphere / View
Tide Tables
Tide Table also has an unbeatable scenic location, tucked into a spot on the southeast end of the Cortez Bridge.It has a waterfront open-air tiki bar and tables with a view of the Intracoastal Waterway and is serving super-fresh, local seafood.
12507 Cortez Rd W, Bradenton, FL 34210
Phone: (941) 567-6206
Food 
Drinks 
Service 
Atmosphere / View
Anna Maria Island
Blue Marlin
The Blue Marlin offers fresh grouper, snapper, cobia & hogfish prepared many different ways as well as a variety of land-side dishes. It is located in an original 1920's cottage on historic Bridge Street. They also have a courtyard, where you can enjoy live music on the weekends, and a covered deck.
121 Bridge St, Bradenton, FL 34205
Phone: (941) 896-9737
Website: bluemarlinami.com
Food 
Drinks 
Service 
Atmosphere
Rod and Reel Pier
The Rod and Reel Pier is one of Anna Maria Islands hidden treasure dining experiences. Tucked away on the far North end of Anna Maria, it is a "Little Bit of Old Florida" serving fresh seafood. The atmosphere is casual, laid back.
875 N Shore Dr, Anna Maria, FL 34216
Phone: (941) 778-1885
Website: rodreelpier.com
Food 
Drinks 
Service 
Atmosphere / View
Palmetto
The Clam House Bar & Grill
Looking for fresh Sushi, some Hogfish or just good Cocktails? You´ll find it at the Clam House.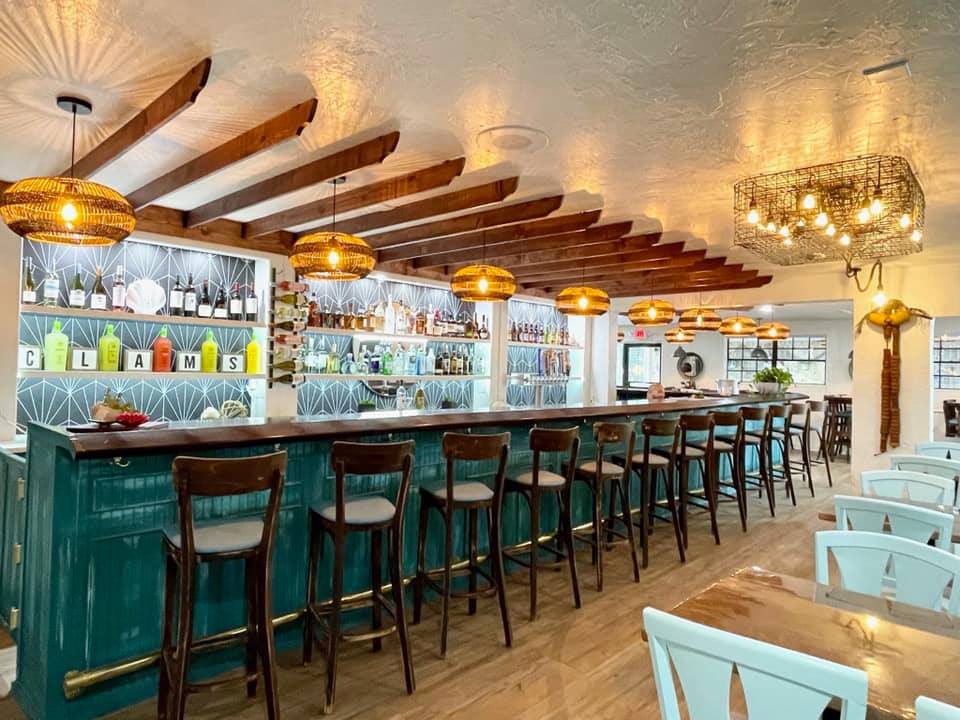 304 7th St W, Palmetto, FL 34221
Phone: (941) 722-4422
https://www.facebook.com/clam.house
Food 
Drinks 
Service 
Atmosphere